Liposomal Vitamin C Capsules
Sale price
€18,70
Regular price
Unit price
per
Pack of 60 capsules

Free from sugar and gluten
B

eadlet capsule with slow-release technology.

High bioavailability and rapid absorption thanks to the unique liposomal formula
Suitable for vegans
Delivered in 1-3 business days
Details

The gluten and sugar free vitamin C in capsule form is available in a pack of 60 capsules. The supplement does not contain any genetically modified substances - it is also suitable for vegans.

Especially good: The capsules and especially the liposomal form ensure high bioavailability. Vitamin C can help you stimulate collagen formation.
Ingredients

foodstuffs in capsule form.

Vitamin C (ascorbic acid), capsule shell (HPMC), bulking agent (microcrystalline cellulose), stabilizer (gum arabic), emulsifier (lecithin; sunflower), binder (ethyl cellulose), carrier (dextrin).

| ingredients | Per daily portion: | NRV* |
| --- | --- | --- |
| vitamin C | 250mg (1 capsule) | 313% |
How to use

To find the right dosage for you, you also need to consider other aspects, such as: B. your physical condition or certain habits.
Our recommendation: 1 capsule.
Safety instructions

Store in a cool and dry place. Keep out of reach of children.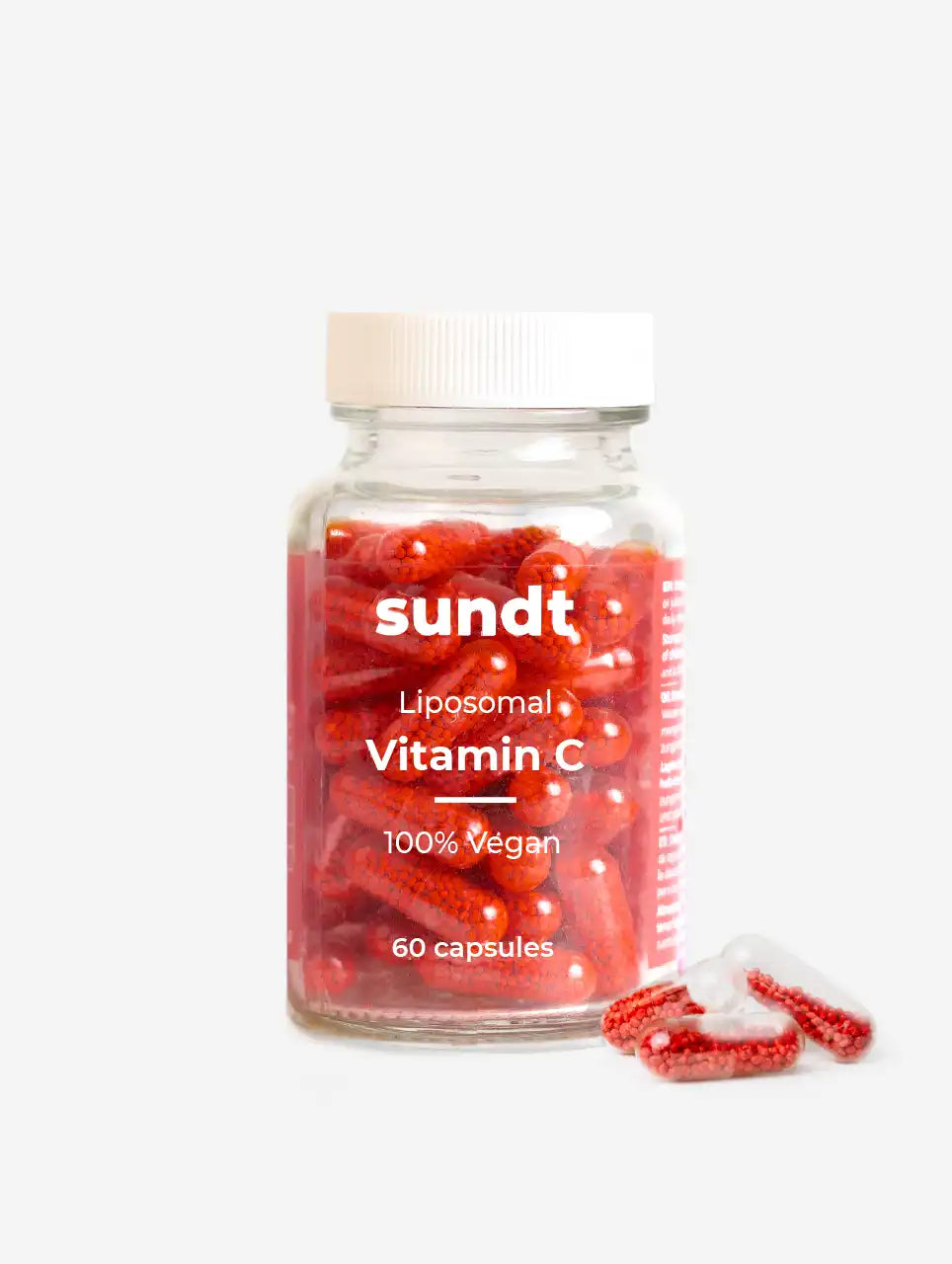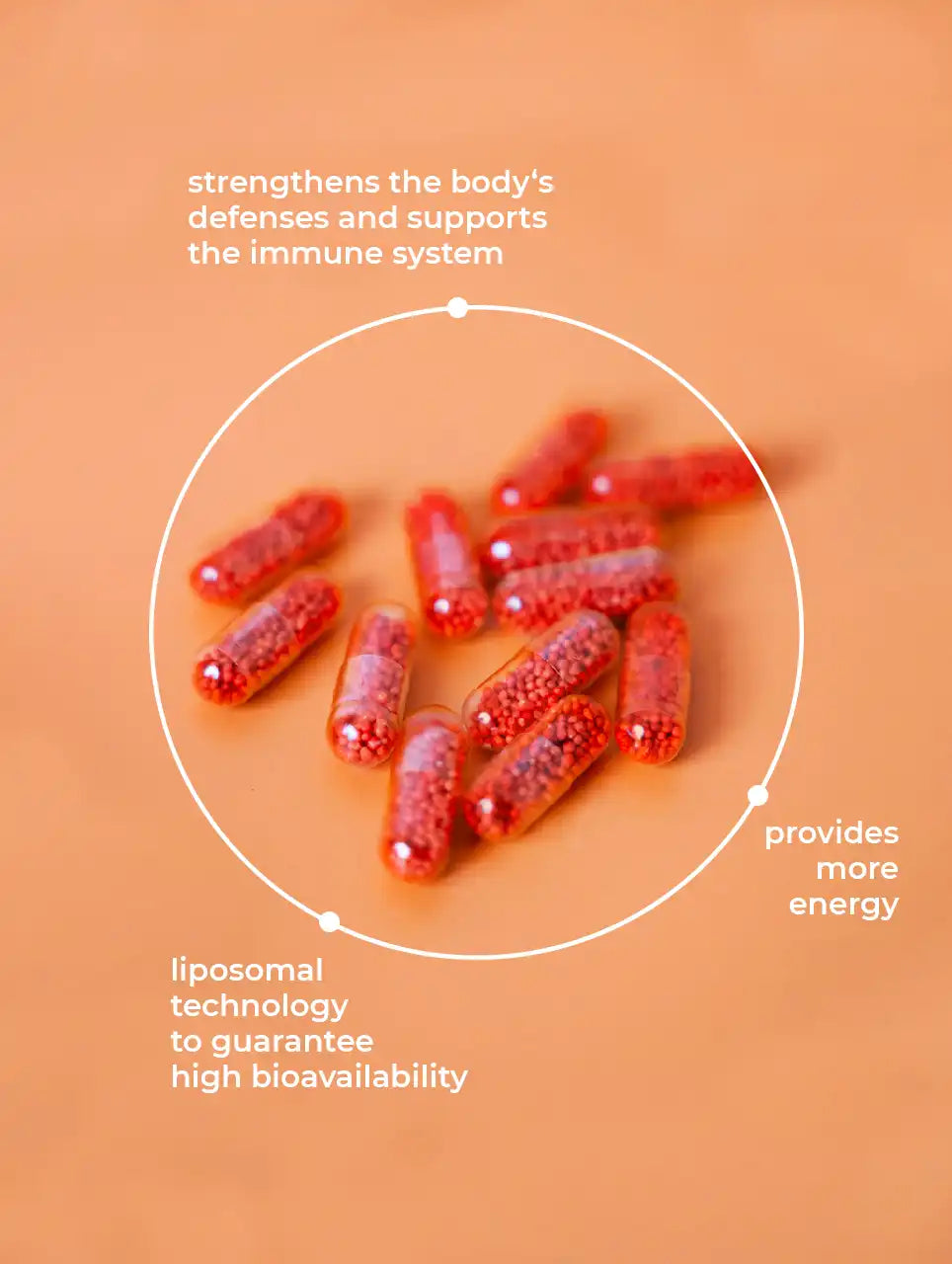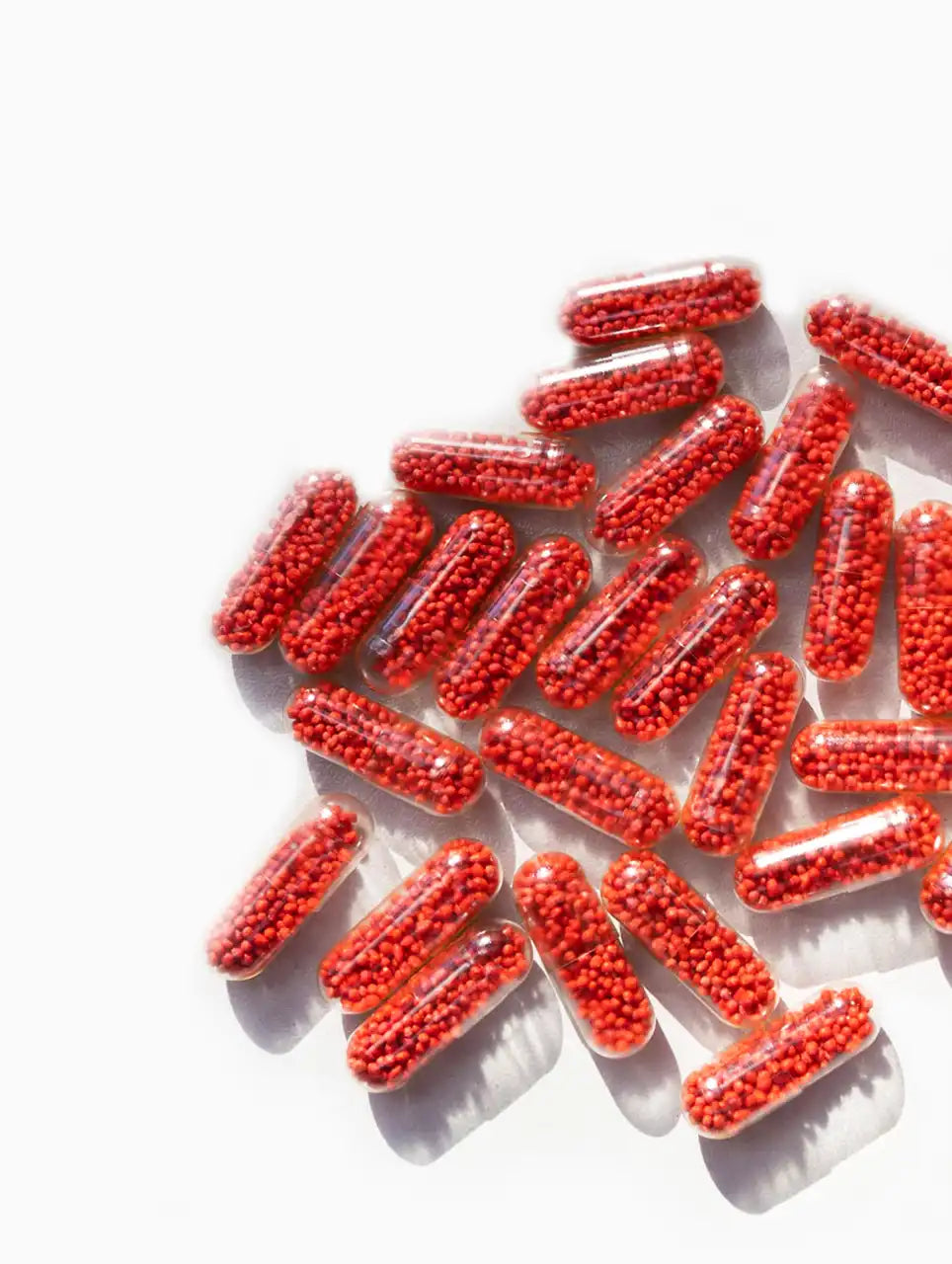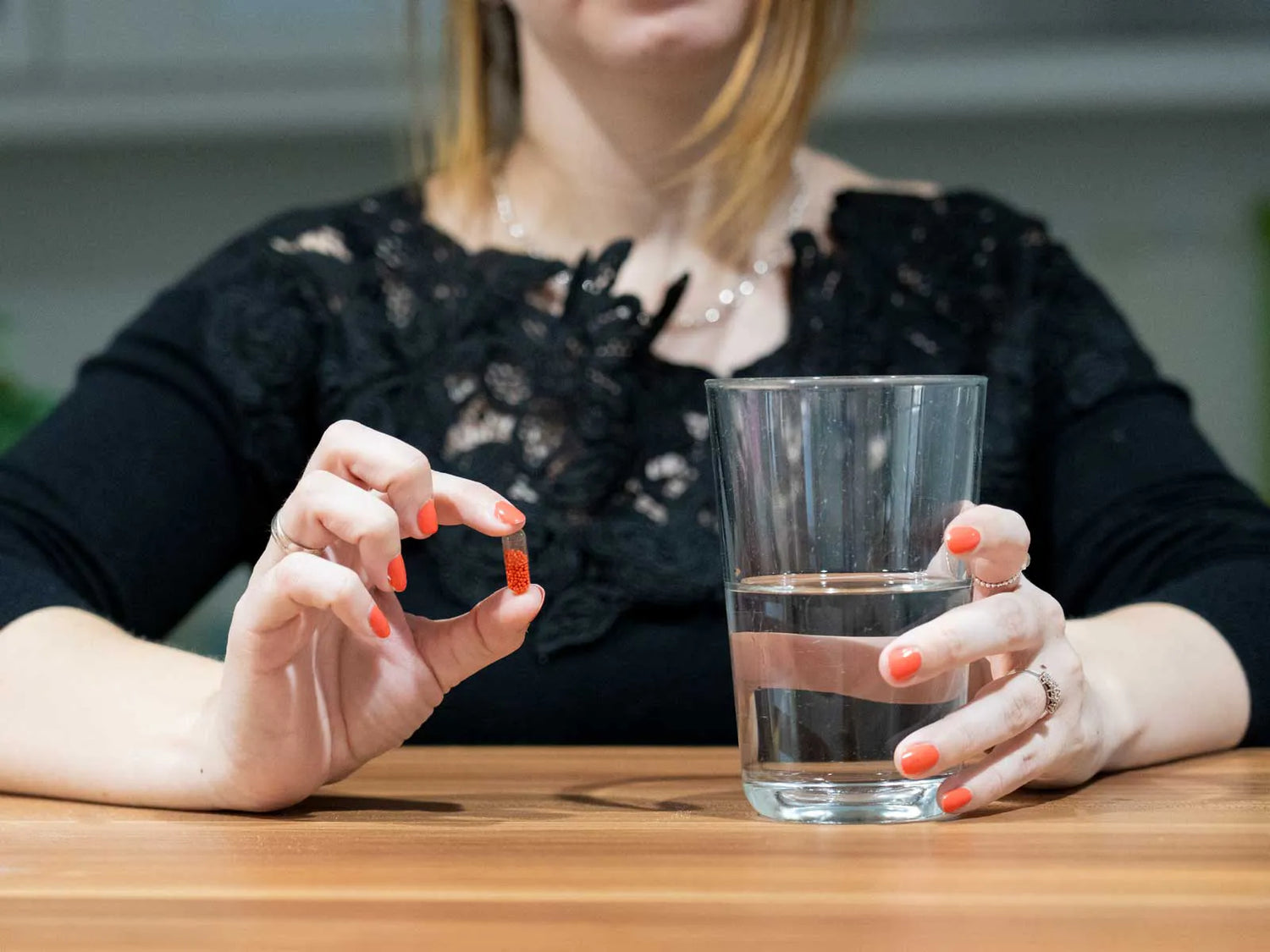 Vitamin C for more energy and resistance.
Vitamin C - a real power pack. It strengthens your immune system and supports your defences, helps with metabolic processes and ensures more performance and well-being. Your body cannot synthesize vitamins itself and, with a few exceptions, have to be supplied to your body from outside. For vitamin C, you should eat as much fruit as possible to meet your needs. Since that's a little easier said than done, there are supplements that can help you with that. With our vitamin C capsules, it will no longer be difficult for you to cover your vitamin C budget in the future.
Strong defenses

Our liposomal vitamin C strengthens the body's defenses and ensures an improved immune system.

energy supplier

Your energy metabolism is strengthened by taking the vitamin C capsules.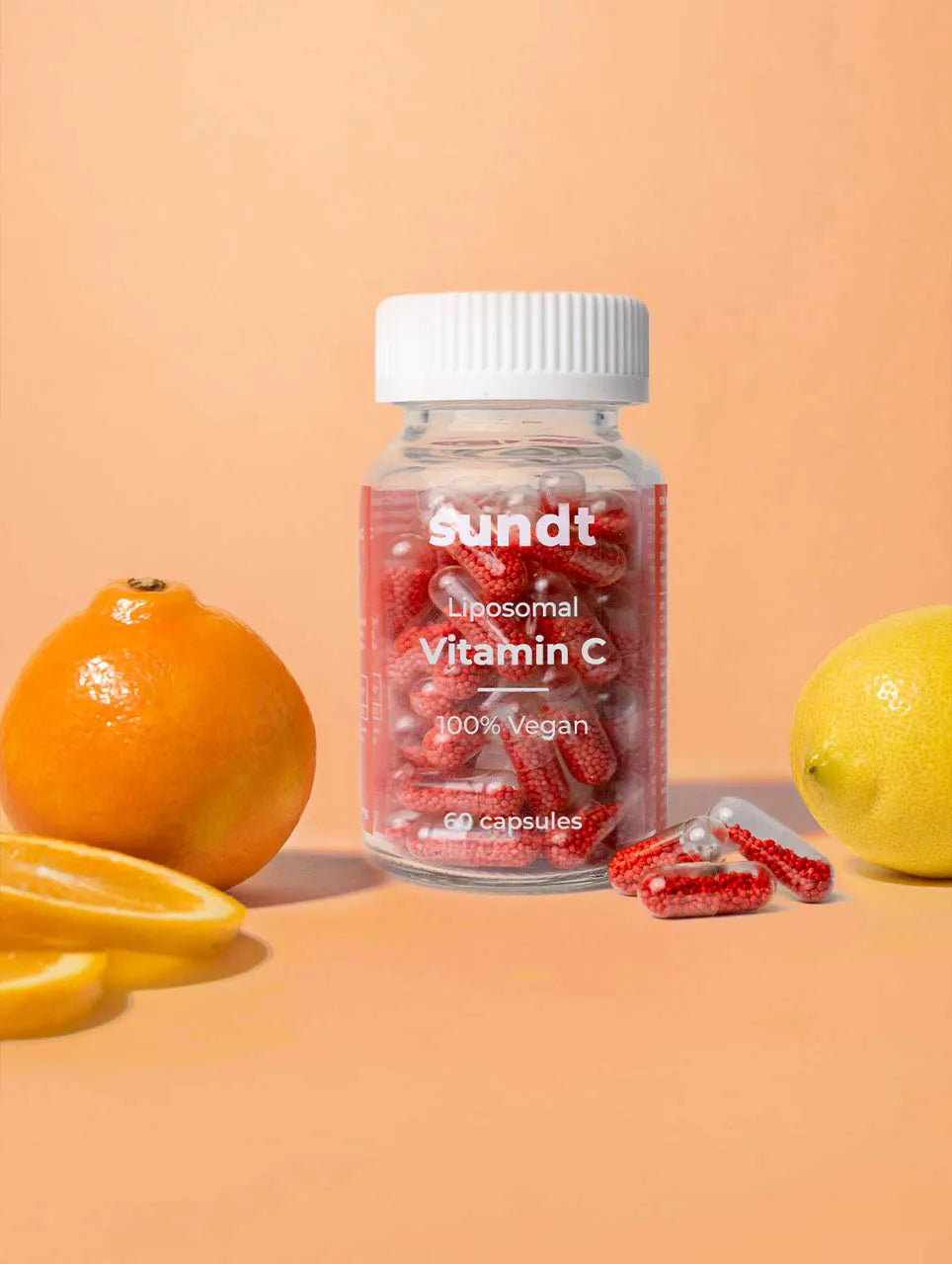 What makes our vitamin C so special?
High bioavailability

Our liposomal packaging technology for our supplements guarantees high bioavailability. This means no loss of active ingredients through digestive processes, and fast and efficient transport through your body. Conventional supplements do without liposomal packaging and thus have a comparatively lower bioavailability. Precisely because vitamin C is a water-soluble vitamin, you should use a liposomal product. Water-soluble vitamins are often difficult for the body to absorb.

Another advantage of the liposomal encapsulation technology in connection with the use of capsules is that your body can not only absorb the active ingredient in a higher dose, but also better. Because the fat layer of the liposome consists of the same substance as your cell membrane. If a liposome touches a cell membrane, it can easily fuse with it. Due to its already dissolved form in the capsules, stumbling blocks, such as difficult absorption due to water-soluble substances, are avoided and the vitamin C can be absorbed faster and better by your body

Easy ingestion

There are many vitamin C supplements on the market, but what makes our capsules different? We only work with the best ingredients and avoid unnecessary additives. Our vitamin C capsules are free from sugar, gluten, animal ingredients and genetic engineering. In addition, they are easy to swallow and odorless and tasteless.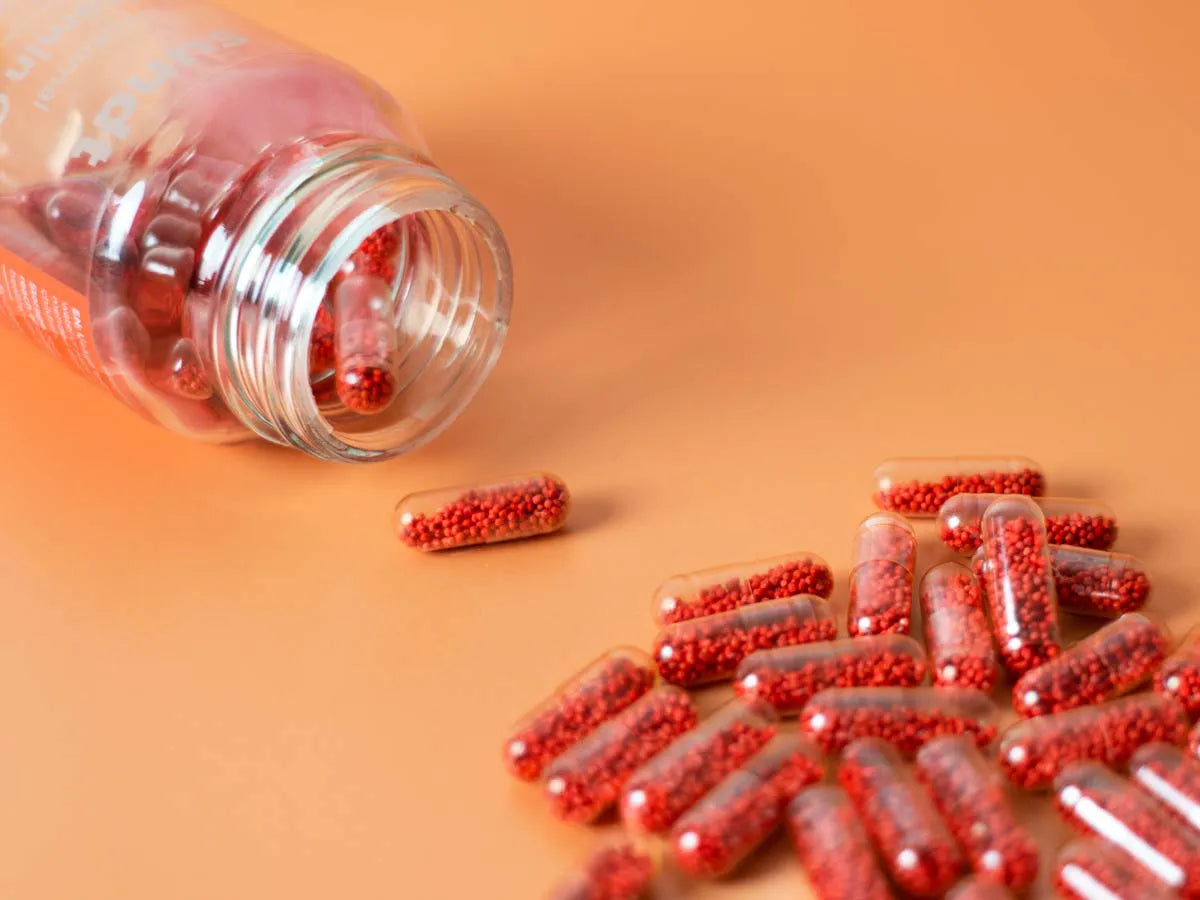 Liposomal Vitamin C
100% vegan
The liposomal vitamin C does not contain any animal substances and is suitable for vegans
The Method: Liposomal Encapsulation Technology
In pharmaceutical liposomal encapsulation technology, the active ingredient, in this case vitamin C, is embedded in a liposome. This protects the vitamin C from damage caused by digestive processes. The phospholipids used for this can absorb both water-soluble and fat-soluble active ingredients. The fat layer of the liposome is made of the same stuff as your cell membrane. If a liposome touches a cell membrane, it can easily fuse with it. Obstacles such as difficult absorption of water-soluble substances are avoided and the vitamin C can be processed faster and better by your body.
High bioavailability
Full steam ahead! Our vitamin C in capsule form offers you full performance thanks to liposomal technology.